Are you in the hunt for AN innovative SOFTPHONE WITH JET-SPEED CALLING?
You need not look further but simply scroll and learn the different ways you can grow your business and improve prospecting efforts with jet speed calling using Moitele softphones.
The softphone powers your business to eliminate time consuming data silos and embrace a fluid data management process. All actions performed within the softphone are automatically recorded and available for downloads on the user portal. 
productivity
Productivity tools within the customer portal help you assign role based access to foster team productivity
synchronization
Every piece of data on calls made and agent information can be accessed within different departments
PREMIUM QUALITY PRODUCTIVITY ENHANCERS
With Moitele softphones you can say goodbye to time consuming minuscule efforts that pile up to drain human resources through duplication of efforts.
EFFICIENCY TOOLS
Intuitive features within the softphone enable users to save excess time on simple actions. Start time savings today
DATA DRIVEN
Access and  download  data within different departments of your organization using management tools.
Features
Each feature has been beautifully crafted to suit and complement the ever-changing operational landscape of your business. Every department can succeed with the features packed into Moitele softphone.
 POWER KEYS
Power keys on Moitele softphones saves users 25 seconds/per call made
Compliance features
DNC and Blacklist integration allows your business to follow legal guidelines
UX/UI
The best of UX and UI are packed into the softphone to create a seamless calling wizard
HD CALL RECORDINGS
HD quality voice recordings can be smoothly accessed within user portal for performance training.
CRM Widget
Users can easily integrate their CRM data base with Moitele softphone to simplify sales processes
user portal
Moitele's user portal offers users a bird's eye view of all actions and data performed within the softphone
"The main reason we chose to use Moitele for our business is because of the customer support. The timely support goes very far and we are satisfied. We highly recommend Moitele to anyone wanting to expand their business globally"
"If I have a prospect's number I can call the customer and have a conversation. Voice call facilitates personal and emotional connection. Thanks to Moitele, we could connect with customers instantly."
"The two things that absolutely standout about Moitele are premium quality voice, top-notch customer support and performance monitoring within the customer portal"
READ OUR LATEST NEWS
Our blog and social media platforms actively share different articles and news that help you use our services to the fullest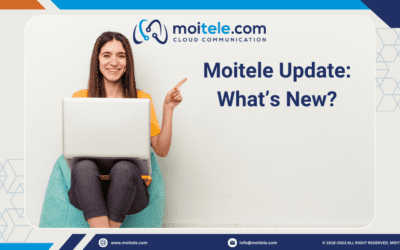 At Moitele, our team works continuously to offer the best user experience to our customers. In November, our tech team is before you with a new add-on called "Tools." This new module is now live in our customer portal. The tools tab will be handy for the customers to...