"The simplicity of having the call widget within the campaigns allows us to make instantaneous calls to our customers" 
Businesses using Moitele for day-to-day activities have access to all the applications and features within Moitele. One of these tools is built to optimize lead generation performance. Introducing Campaign Management, a tool from Moitele that has evolved to offer the best for sales teams and also daily business operations.
All crucial data is easily accessible when managed correctly
 Organizations and businesses need to operate effectively to deliver success within different departments. When data is disorganized and scattered, different departments have difficulty functioning in unison. 
Campaign management is an excellent addition to team management, as it offers the ability to sort and manage different kinds of information. Additionally, the data can be given role-based access. 
Close multiple tabs and access all data in one location
 Users can upload excel sheets to campaign management, assign names, set durations, select teams, and monitor leads generated.
When a document regarding a campaign is uploaded, the user will receive a bird's-eye view of all the data relating to an employee and/or prospect. The image below gives a sneak peek of the campaigns section. Add multiple rows of relevant information, edit each cell, assign agents, update the view, and refresh and download the updated data. 
Call made simple with one click to call
Clicking on a call eliminates the need to enter a number via copy/pasting. Instantly access the call widget by clicking on the number on the sheet to trigger a call. The image below shows how users can trigger calls directly from the sheet. 
Customers and/or prospects can be reached within seconds and numbers can also be updated in case a call fails. Additionally, the call tool is open while the user has access to the sheet, allowing for changes to be made and notes to be added regarding a call.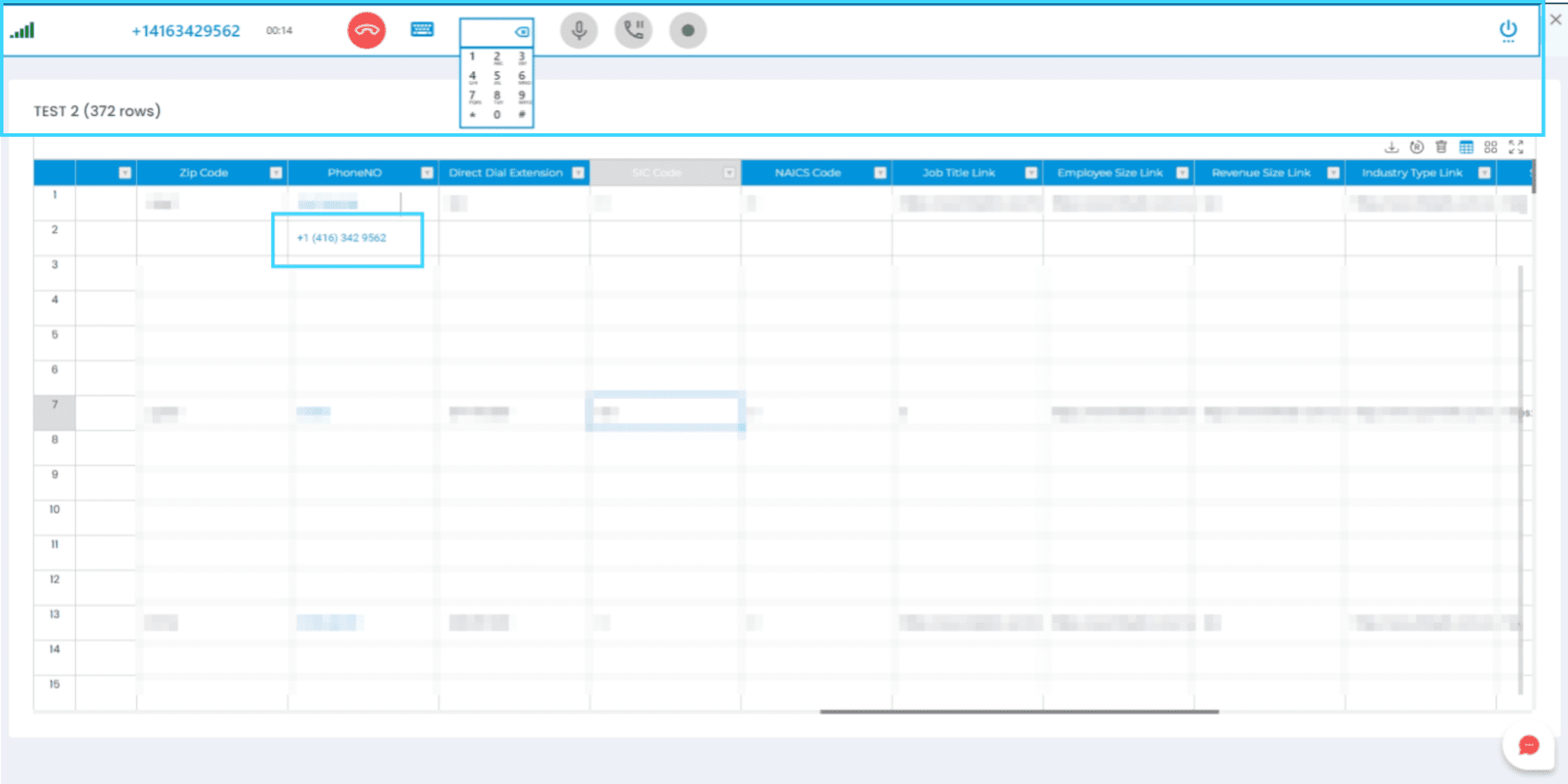 Stay tuned for user reviews, instructional videos and more. Moitele Campaign Management is one of many new chapters from Moitele in 2022 💙