Team Moitele provides a new take in this week's blog post by sharing how businesses can start building their B2B contact center platform with Moitele during the same time it would take to read this blog post.
Creating a Moitele user account 
A new account with Moitele requires a business email address, a secure internet connection, and a secure password to get started. Once the account is created and the email address is verified, new users need to fill in the business information to get started.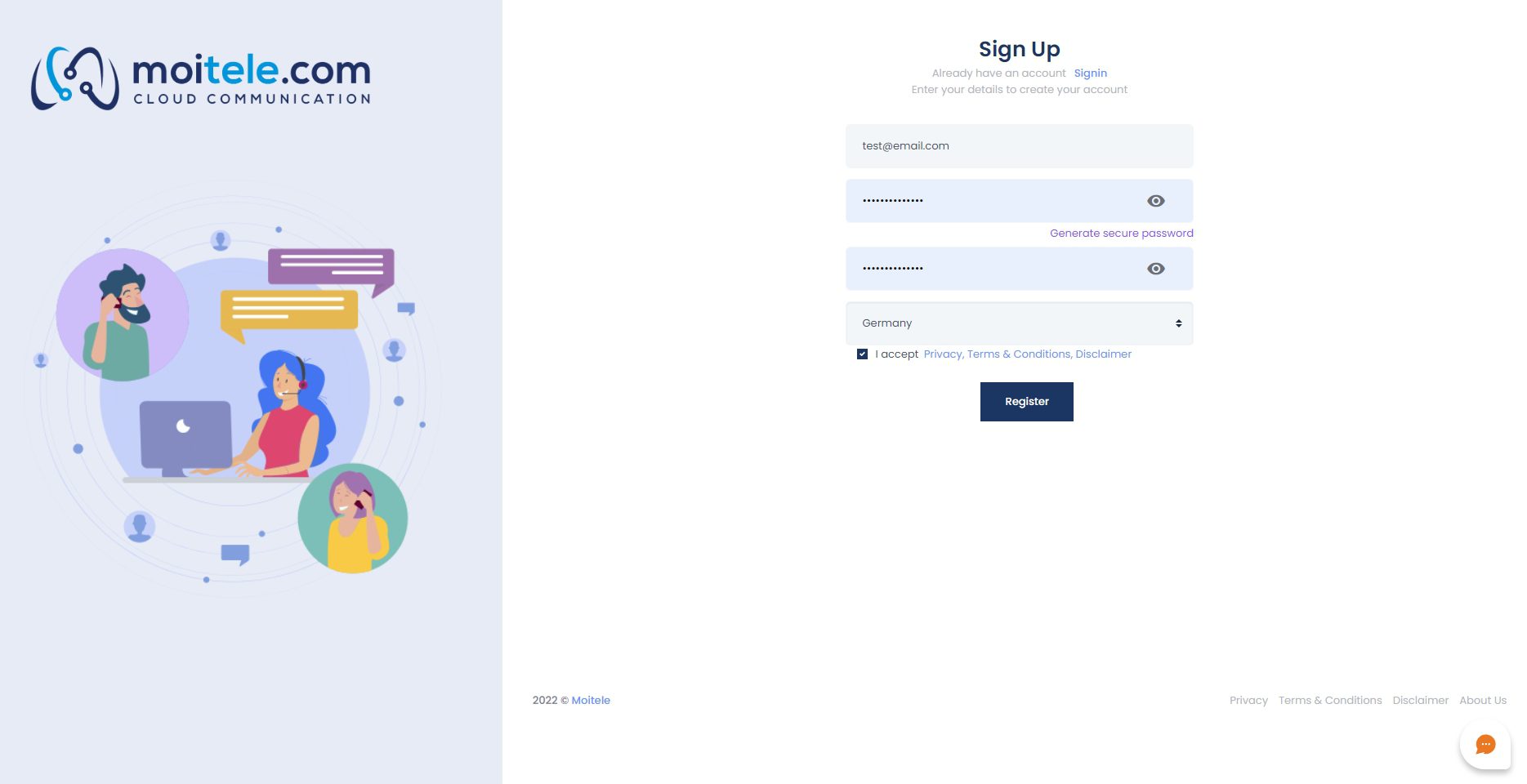 When business information is entered and verified by our team, users will be asked to provide additional data for the team to assign phone numbers to the account. 
Setting up Moitele softphone 
The account used to manage the user portal is different from the username and password for the softphone. Softphone access is created in such a way that multiple agents within the organization can access the softphone with a unique login for each employee. 
Agents can be activated and inactivated according to business needs and role-based access allows maintenance of the data access within different departments. Department management is easily executed by creating different teams within the organization and assigning role-based access accordingly. 
Using Moitele's softphone
The agent credentials from the "Agents" section allow users to smoothly access the softphone. Under apps in the top bar, clicking on the chrome vector navigates users to the sotphone application. 
After login, users should be able to smoothly make calls within the application. (Note: there should be a balance in the user account to make calls)
The softphone layout is user-friendly and requires little to no training. The numbers can be pasted directly into the text area and pressing enter triggers the call.
All call logs and records are available within the "Calls" section of the user portal. In this section, users can also use the latest EasyQA feature that offers voice pitch analysis for call recordings alongside call recording transcription. 
Data-friendly and data secure 
Each section of the customer portal allows for securely downloading data. Role-based access helps to securely circulate data within different teams within the organization. Users can also purchase extra cloud storage space in addition to the storage provided.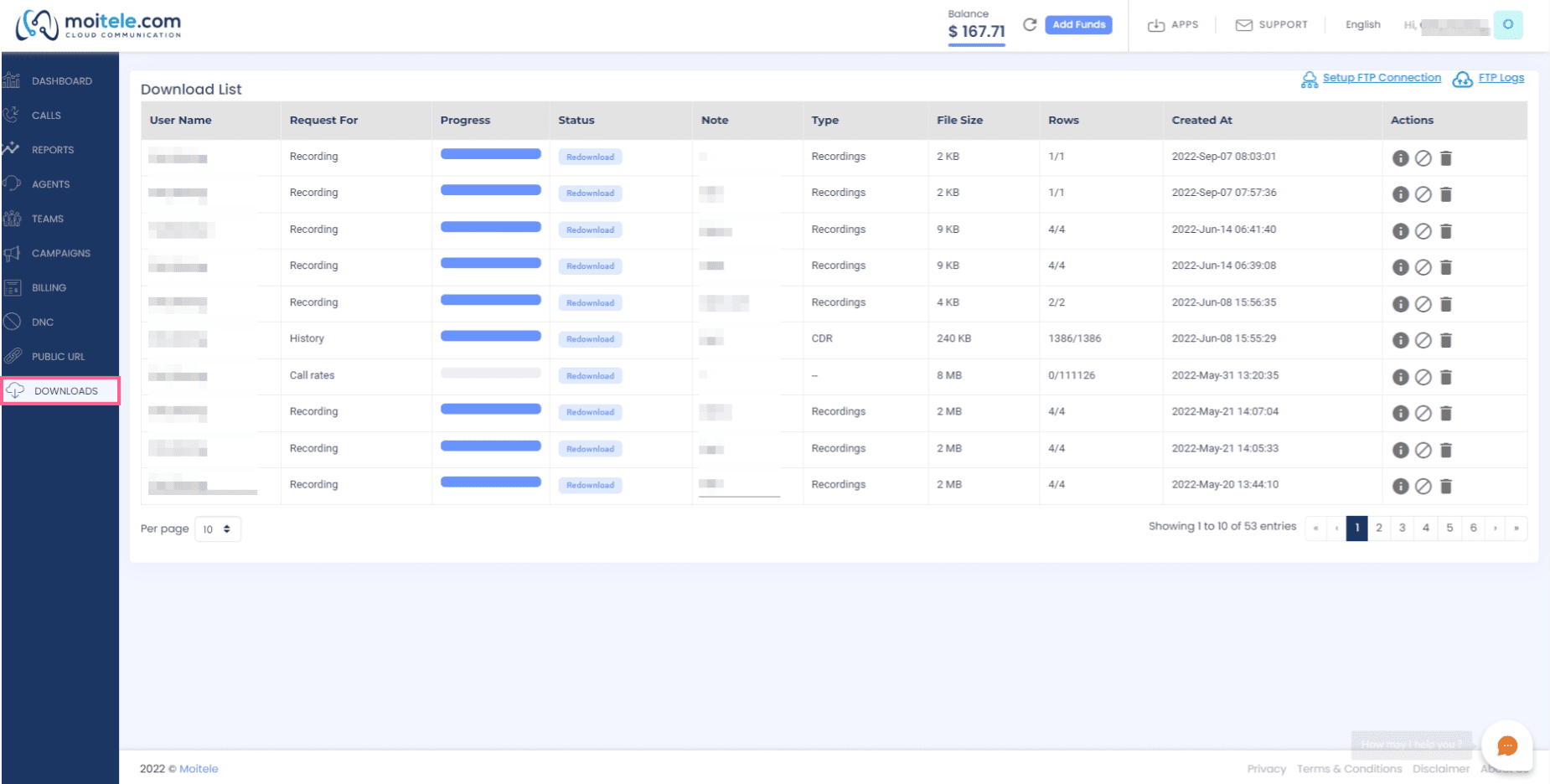 There are many tools and features within the user portal and the softphone. After setting up the basics as shown above, businesses can start using their communication platform to reach out to clients, manage internal discussions and build a strong B2B business base with the capability to go and grow global.
Contact Us 
Why wait? Be adventurous and take the leap with Moitele. Contact us below and we can discuss your B2B lead generation needs and challenges. 
When you succeed, we succeed