Moitele's softphone is now available as a CRM extension on Zoho. In this blog post, users will learn how to start using the CRM extension.
Accessing Zoho CRM 
Users need a Zoho account that can access all the features of Zoho CRM as smoothly as possible. After login, navigating to the extension marketplace allows users to download Moitele. Before installation, users must make sure that the browser permissions are allowed for microphone input and speaker output. 
Creating a Moitele user account
To use the extension users need to have an account with Moitele which can be easily created within minutes at app.moitele.com. Users should fill out the business information so team Moitele can begin activating the account and assign phone numbers.
Answers to onboarding and frequently asked questions can be found on Moitele Helpdesk. Additionally, the support team at Moitele is available via email for instant assistance. 
Starting to use the extension
Users should have a secure internet connection, an updated client database, and a headset to use this extension to the best of their ability. Zoho Marketplace can be found on the top right of the CRM home screen as seen in the image below.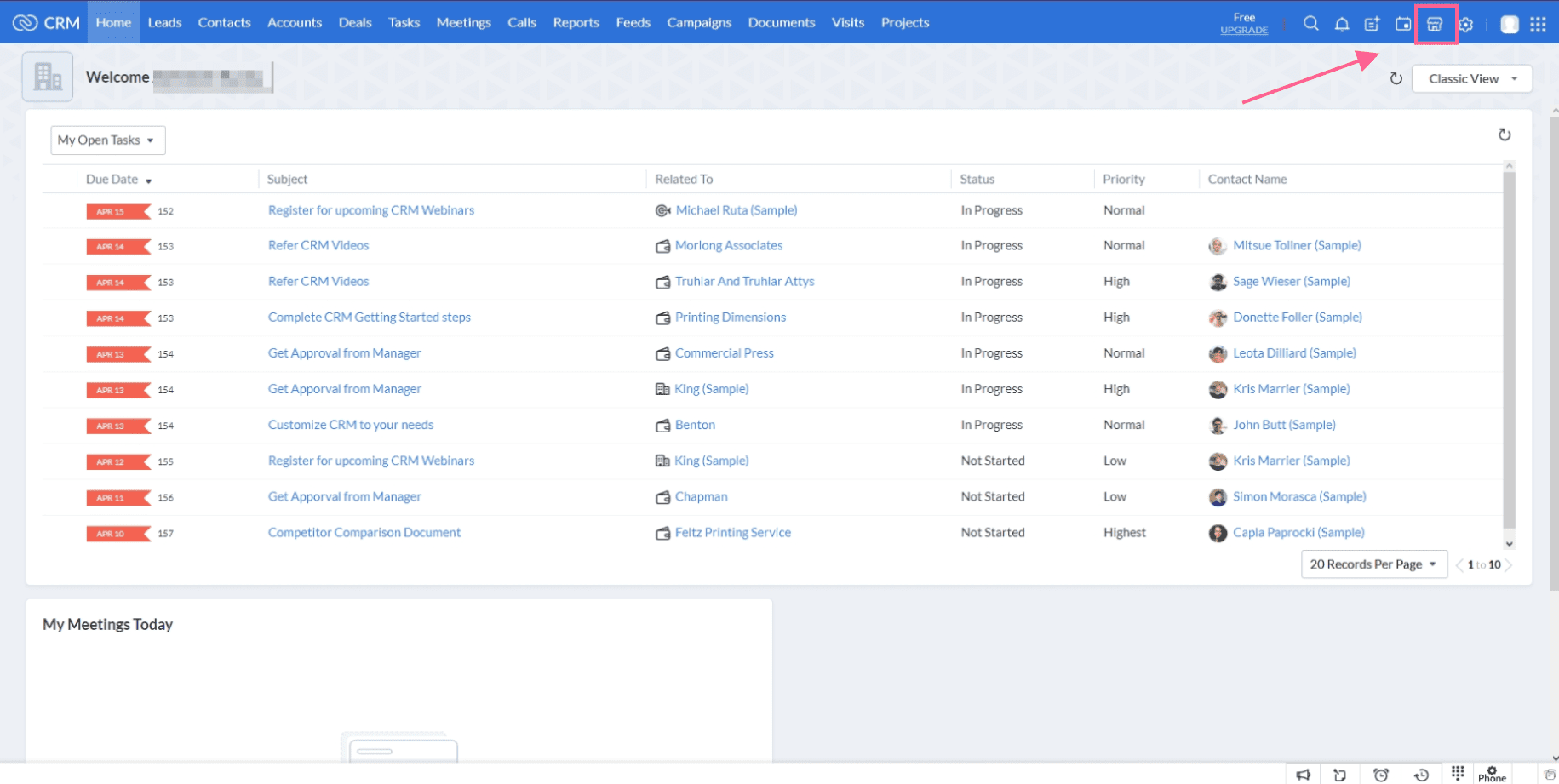 During installation, users can select if the application is available to all users or selected users within the organization. This is helpful for teams where calls are made by specific employees. The softphone extension can be accessed in the bottom right corner of the screen and users should be able to smoothly log in after accepting the terms and conditions.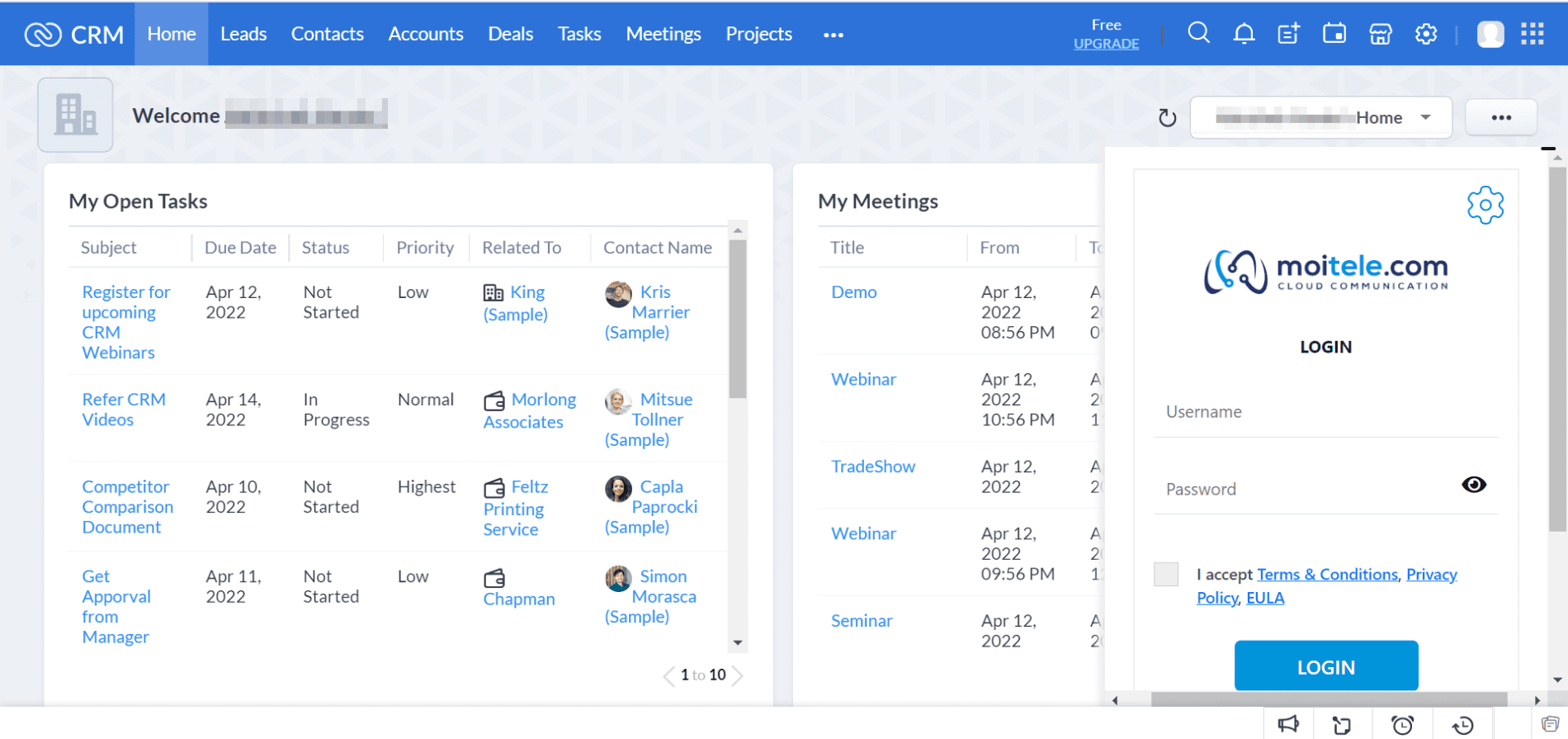 Easily trigger calls by simply clicking on the number within the CRM database. The calls should dial smoothly and also allow for call recording, call hold, and mute.