In an era where digital security is of paramount concern, IP restriction emerges as a critical component of network and access control strategies. IP restriction, also known as IP filtering or IP whitelisting/blacklisting, is a fundamental practice that involves managing and controlling access to network resources based on the source IP addresses of incoming or outgoing traffic. Its importance lies in its ability to enhance security, privacy, and access control across a wide range of applications and scenarios.
Here is how you can enable IP restriction in Moitele User Portal
1. Login to your Admin User Portal.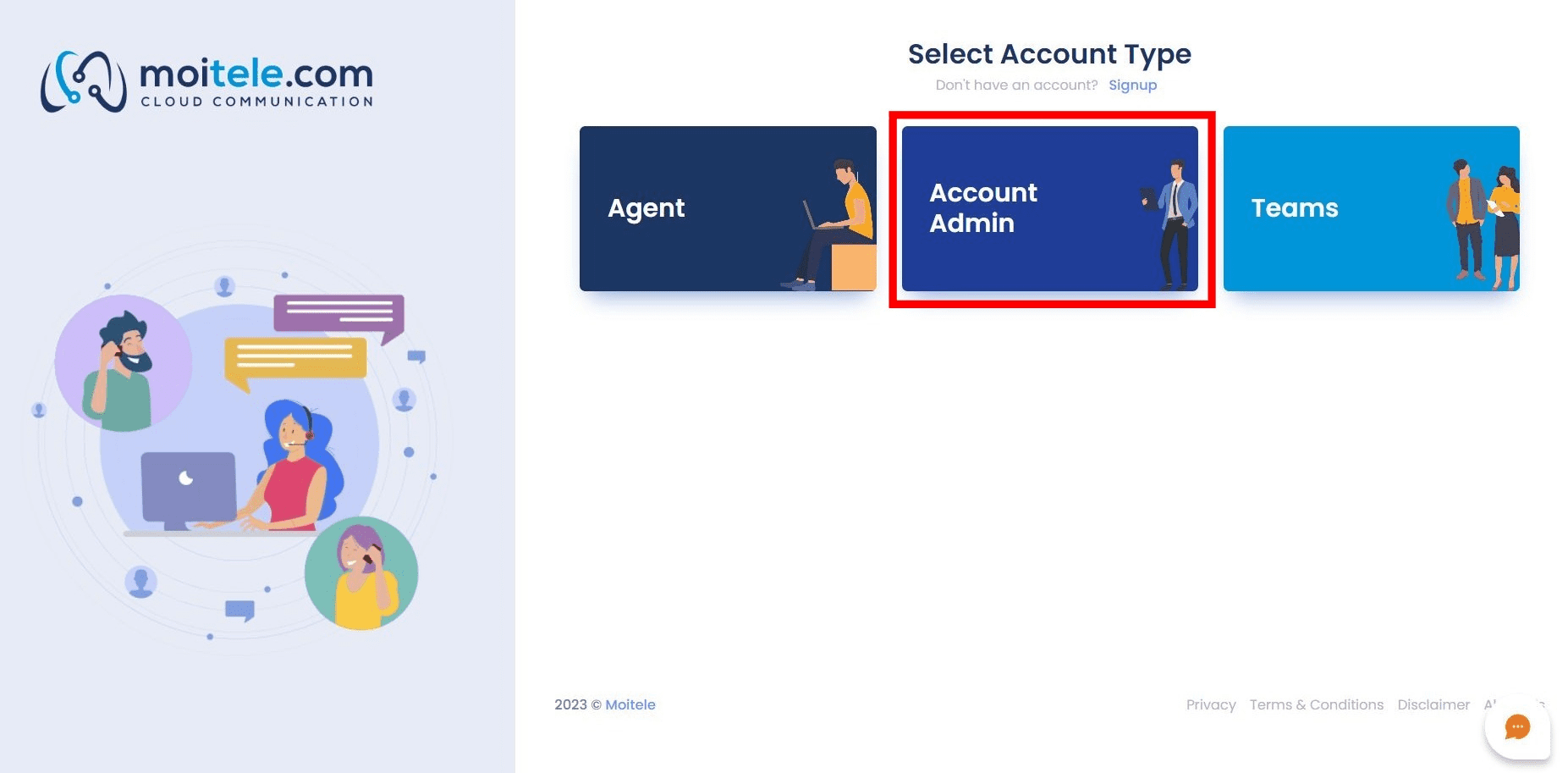 2. Go to settings module.
3. Navigate to click here to setup under security settings and click on Setup.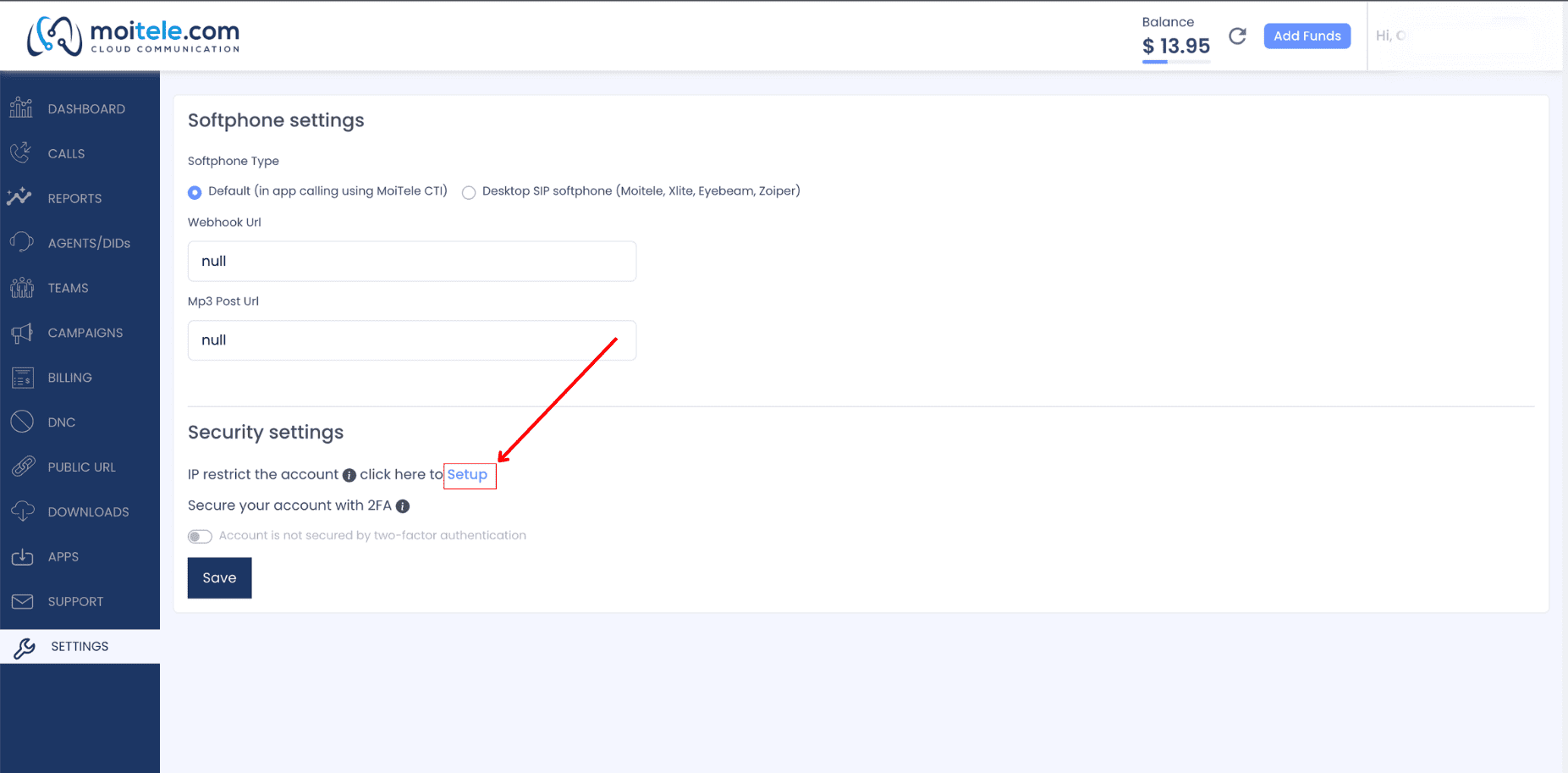 4. Click on Add IP button.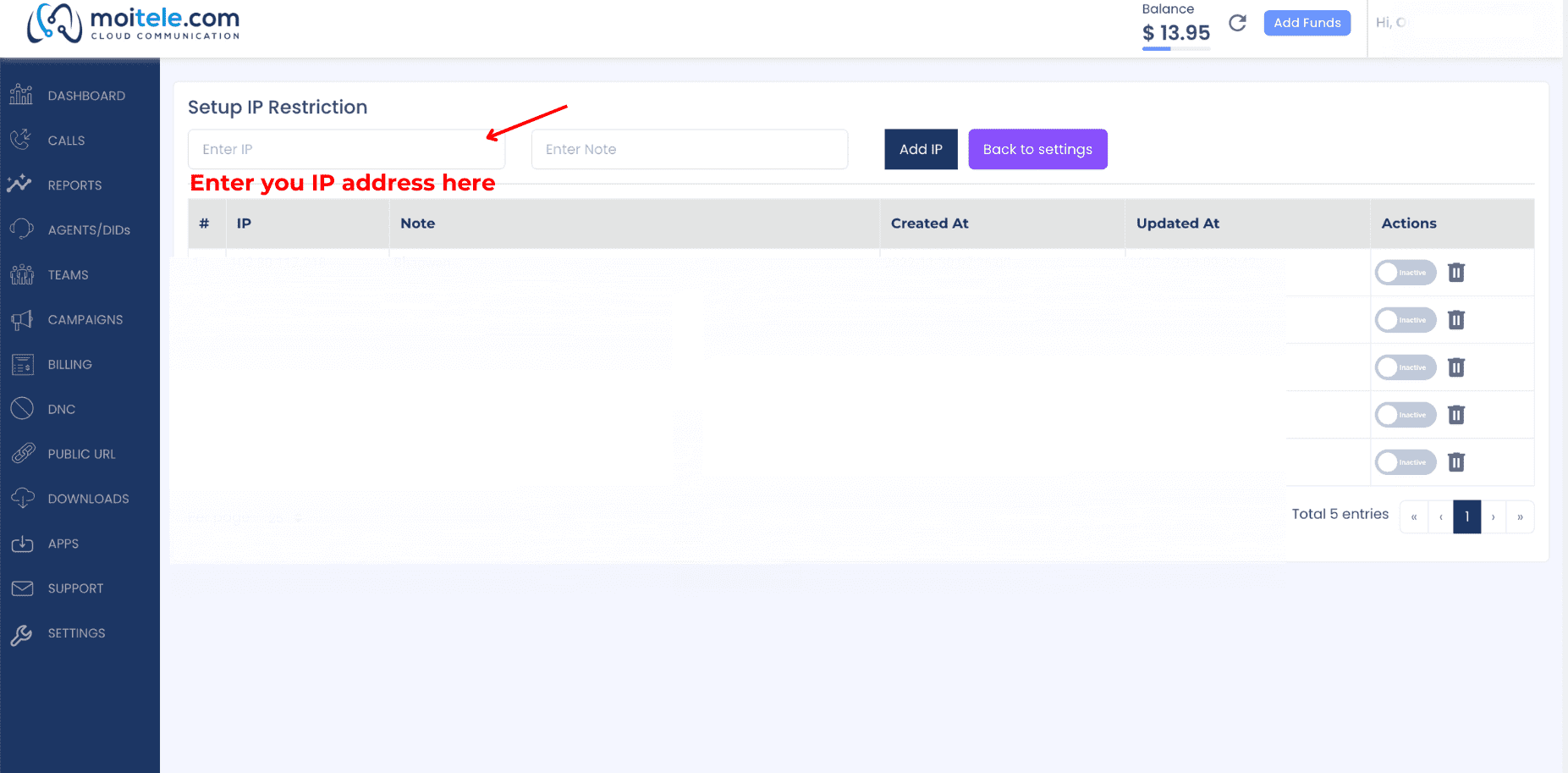 5. Enter the IP address where you want to access the application and give a name. Once you add an IP, anybody logged in from a different IP will be logged out. So, make sure that you first add the IP from where you are logged in.
To know your own IP, you may visit https://ipinfo.io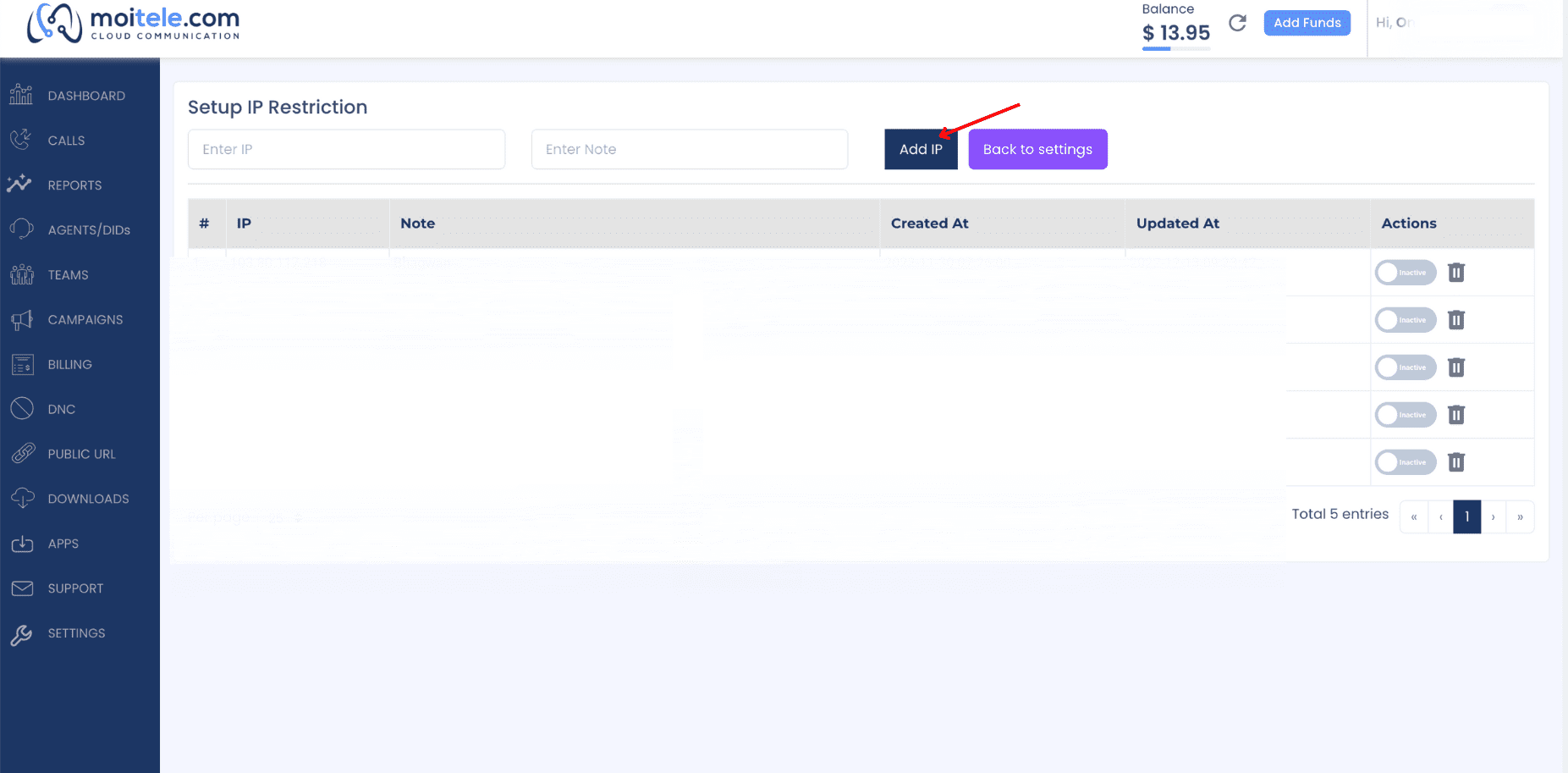 6. Your Ip is successfully added. In case you are logged out, reach out to customer care support@moitele.com
7. You can always active/inactivate the IP address using the toggle button based on your scenario.